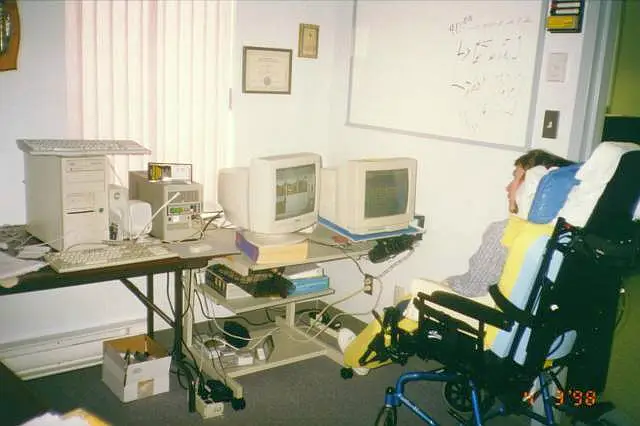 This is the eyegaze system Melissa uses to control her PC. Note the
camera and control screen running alongside her ordinary computer.

Her system also has menus to run different appliances like her TV, VCR,
lights, and telephone. It also speaks for her. She types what she wants
to say, then gazes at the speech mode and it says what she has typed.